Covestro presents Fero implementation at OSIsoft PI World
Sep 18, 2019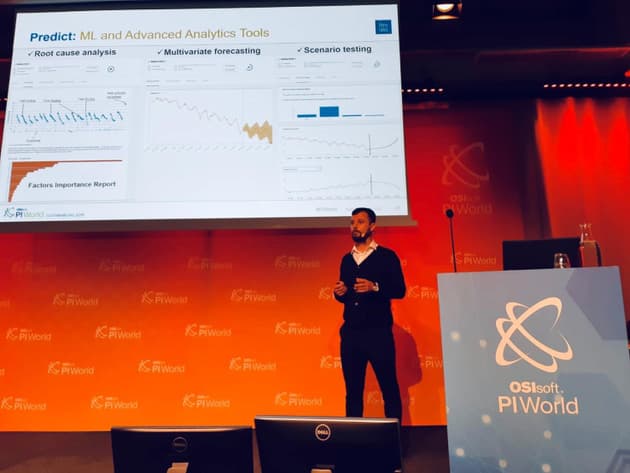 ‍
Dr. Esteban Arroyo and Dr. Philipp Frenzel presented the digitization initiatives of Covestro and the accomplishments of the ProDAVis group (Process Data Analysis and Visualization) at the OSIsoft PI World Gothenburg.
The ProDAVis team has been using Fero since early 2019 and the software has been a core component of implementing groundbreaking AI initiatives at Covestro. Covestro's data hosted in the OSI PI Historian has played an important role in the engagement's success. As an OSIsoft Partner, we are excited about accelerating the AI modeling tasks of factories by leveraging the Fero plugins developed for OSIsoft PI System.
Hit play below to listen to the part of the presentation where Dr. Esteban Arroyo talks about the role Fero played in forecasting and root-cause analyses of critical processes.
Source: https://www.osisoft.com/presentations/process-data-analysis-and-visualization-at-covestro--the-prodavis-digitalization-initiative/